M7 to list £ 120million retail warehouse portfolio on IPSX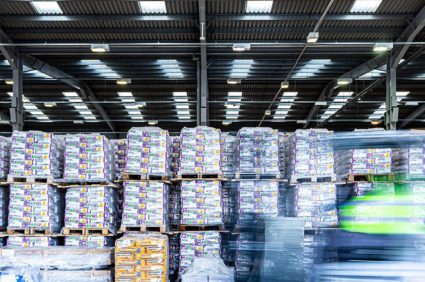 M7 Real Estate has announced that an application is intended to be made by M7 Regional E-Warehouse REIT PLC for the admission of the Company's shares to trading on the wholesale segment of IPSX as an introduction. On admission, the Company proposes to acquire a portfolio of £ 120 million of UK retail warehouse assets from M7 Real Estate Investment Partners VIII.
The proposed Admission aims to enable c. 40 Fund investors will benefit from the transfer and relocation of their investment from a Jersey-domiciled private equity investment vehicle to a UK vehicle investment that offers daily liquidity via a public listing on a regulated stock exchange and benefits UK REIT Scheme benefits.
The portfolio comprises 18 retail warehouse properties located across the UK, brought together by M7, following the establishment of the Fund in July 2018. The 978,317 square foot portfolio is fully leased to a diverse base of 53 occupants and has delivered consistently high rent collections before and since the outbreak of the COVID-19 pandemic. Rent collections for the second quarter of 2021 currently stand at 93% and are expected to return to 100% in the coming quarters.
Under IPSX regulations, the Company's application for admission to trading will be based on the community of assets held in the portfolio that the Company proposes to acquire from the Fund. Current investors in the Fund have indicated their support for these proposals.
Upon admission, M7 Regional E-Warehouse REIT PLC will become the second vehicle to successfully launch on IPSX, following the IPO of Mailbox REIT PLC in May this year. IPSX is a regulated investment exchange regulated by the FCA and is the first such exchange in the world dedicated to the initial public offering and secondary market trading of institutional grade commercial real estate assets. IPSX Wholesale is a market exclusively reserved for institutional and professional investors.
Richard Croft, Executive Chairman of M7 Real Estate, said: "These proposals and the company's listing on IPSX provide multiple benefits to current Fund investors, including the daily liquidity offered by the transfer from a private closed-end fund. towards a UK investment company with shares listed on a regulated stock exchange, as well as the benefits offered by the UK REIT scheme, which will become a particular priority for investors ahead of the corporate tax changes in 2023.
"We have already proven the concept of IPSX with Mailbox REIT which, since its IPO earlier this year, has consistently traded at a premium over its opening price at launch, declared a compliant first dividend to the goal and offered liquidity to investors when needed. . The proposed IPO of M7 Regional E-Warehouse allows us to capitalize on this momentum by bringing to market a portfolio of high-quality retail warehouses that produce visible and growing revenue streams as well as a opportunity for capital appreciation. Retail or 'e' warehouses are one of the few segments of the retail market that has continued to perform well despite challenges in other areas of the industry and continues to offer investors the opportunity to take advantage of the market. 'Performance arbitrage between industry and retail warehousing.
"One of IPSX's greatest attributes is that, through securitization, it allows quick and equal access to investment in commercial real estate, a global asset class that is valued at over $ 300. Trillion dollars and yet is a closed shop for many who operate outside the institutional market.